Many wonderful individuals have been part of the BAND at The Idea Factory. Each one of them have brought their own ingredient to make this company truly the remarkable idea that it is today. No one person has ever been bigger than the firm so at points of our development when only a few are here, we are but stewards of an idea larger than ourselves.
The Idea Factory was a phenomenon when it was created in San Francisco in 1996. From then to 2001, it redefined the entire definition of innovation, transforming it from being only an outcome to an entire process of thinking and creating. Working with some of the world's leading companies around the world, The Idea Factory encapsulated everything that was possible about the new global economy that emerged with the advent of the World Wide Web. The people at The Idea Factory represented an entire new way around how work was achieved. From designers and MBAs to futurists and ethnographers, diversity brought alive the value of interpretations and analysis. A new multi-lens problem-solving approach grew inside a 5,000 sq ft studio environment on Third Street, which was as comfortable for musicians as it was for business leaders.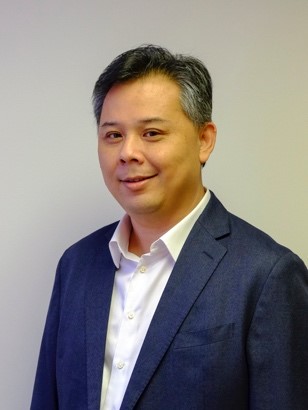 Tony Lai has been the Managing Director of design strategy firm The Idea Factory since 2001 and its owner from 2002 when he executed a management buy-out of the company (founded in San Francisco in 1996). As a pioneer in design strategy and thinking approaches, The Idea Factory created a proprietary set of processes to help organizations and its leadership find elegant solutions to complex problems in business and in society.
Over the years Tony has personally directed strategy consulting projects with companies such as Levi Strauss & Co. Asia Pacific, Johnson & Johnson's Medical Asia, Kellogg Asia Pacific, Pernod Ricard Taiwan, Philips Asia Pacific, Lego Education, McGraw Hill Education Asia, Abacus International, COTY China, Microsoft Asia Pacific, SPH Magazines Pte Ltd, Ascendas and the Ministry of Education Singapore. These projects involve the application of design methods to resolving problems such as strategy development, building revenue models, uncovering new consumer segments, optimizing distribution channels, product development and corporate transformation.
In 2018, Tony delivered a Design programme for Prudential's Global High-Potential Leaders in Shenzen China, a five-day Consumer-Design Lab for Maybank's wealth management team in Singapore and a two-day Strategy & Design workshop for Frasers Hospitality Group's global management team.
Tony's formal training in design strategy, industrial design and design thinking comes from being an Apprentice of Arnold Wasserman (from 2002 to 2007) who has been the Chairman of The Idea Factory.
Tony is recognized as a global design leader and was invited to be a co-lead facilitator for the inaugural INDEX Denmark VIEWS SUMMIT in Copenhagen in 2005. Tony was also invited to contribute a chapter to the Austrian 2008 award-winning design book "10 Ideas that would change the world" that recognized 10 global design leaders. He also contributed a paper on design as innovation for the prestigious Cumulus Working Papers in 2005 which is an academic journal for top design universities around the world.
In Singapore, Tony has been co-teaching design strategy and thinking as a critical module of the Doctoral Programme in Innovation (DInn) and the Doctoral Programme in Business Administration (DBA) at the Singapore Management University's (SMU) LKC School of Business since 2016 to today. He currently delivers one module for SMU's Institute for Service Excellence (ISES) programme in Service Excellence called Design Thinking – Service Innovation which began in March 2019.
In terms of corporate experience, from 2016 to 2018 Tony had been Director (and a member of the ExCO) of the Singapore Institute of Management (SIM) Pte Ltd. He took on the role of Chief Marketing Officer where he led both the Brand & Marketing Division and the Regional Marketing & Recruitment Division. He was also involved in strategy development for the organization in 2016 when he led the Project "N" team.
From 2014 to 2016, Tony was the Chief Strategist with the Office of the Provost at the Singapore Management University. In that role, Tony was responsible for driving University-wide strategies such as the co-development of the SMU Academy (the University's adult learning model) and providing strategy direction to the Institute for Societal Leadership. This included a landmark Cross Industry Societal Collaboration Design Lab in Manila partnering PWC Singapore, PWC Philippines and the Ateneo University to help two social enterprises in agriculture-related sectors develop new business strategies.
From 2013 to 2014, Tony Lai was the Chief Operating Officer (COO) of ARA Property Management Pte Ltd (reporting directly to the Deputy Chairman), the subsidiary of SGX-listed ARA Group. Tony's role involved Suntec City, Park Mall and commercial properties of the Straits Trading Company.
From 2009 to 2012, Tony was the Assistant Chief Executive Officer (ACE) at the Singapore Tourism Board. Tony led the strategy and planning group, the marketing group and the industry development groups. During this period Tony was responsible for the creation of the Asia 50 Best Restaurant List, opening of the Marina Bay Cruise Terminal and building design capabilities inside the firm. Tony was also part of the inaugural leadership team (1998-2001) at the Ministry of Manpower when it was transformed from the Ministry of Labour.
Tony was a member of Singapore International Foundation's (SIF) Board of Governors from 2005 to 2012, a member of the Management Board of SJI (International) from 2009 to 2012 and a member of the Governing Council of Singapore Human Resources Institute (SHRI) from 2002 to 2005.
Tony graduated from the National University of Singapore (NUS) in 1996 with a Second Class Upper Honors Degree in Social Sciences (BSocSc) – specializing in Political Science and Public Policy. He has a Bachelor of Arts with Merit (BA) from NUS FASS in 1995 in Political Science, History and Philosophy.
Let's Start Something new

Say Hello!